Logo &
Miscellaneous Design

Here's a smattering of pieces and parts that are sure nice to look at but don't have a higher calling beyond just being straight tasty, designy treats!




---
Production Company Brand Identity

Client: All Things Post Production
Here's a little branding for a bespoke production company. These guys don't cut corners. They're obsessive about all of the details—you know, the little things responsible for that fancy polish we're all after. So, naturally, everything that represents them should send out little rays of fancy magic, too. Gold foil, handmade paper, and yeah, they wax seal every invoice to even make paying them a little more fancy.
It's a small detail, but the business card is an unconventional, larger size, to evoke the nostalgia of the design aesthetic in a way that makes people think, "now hold on, this is something altogether different..."
And indeed it is.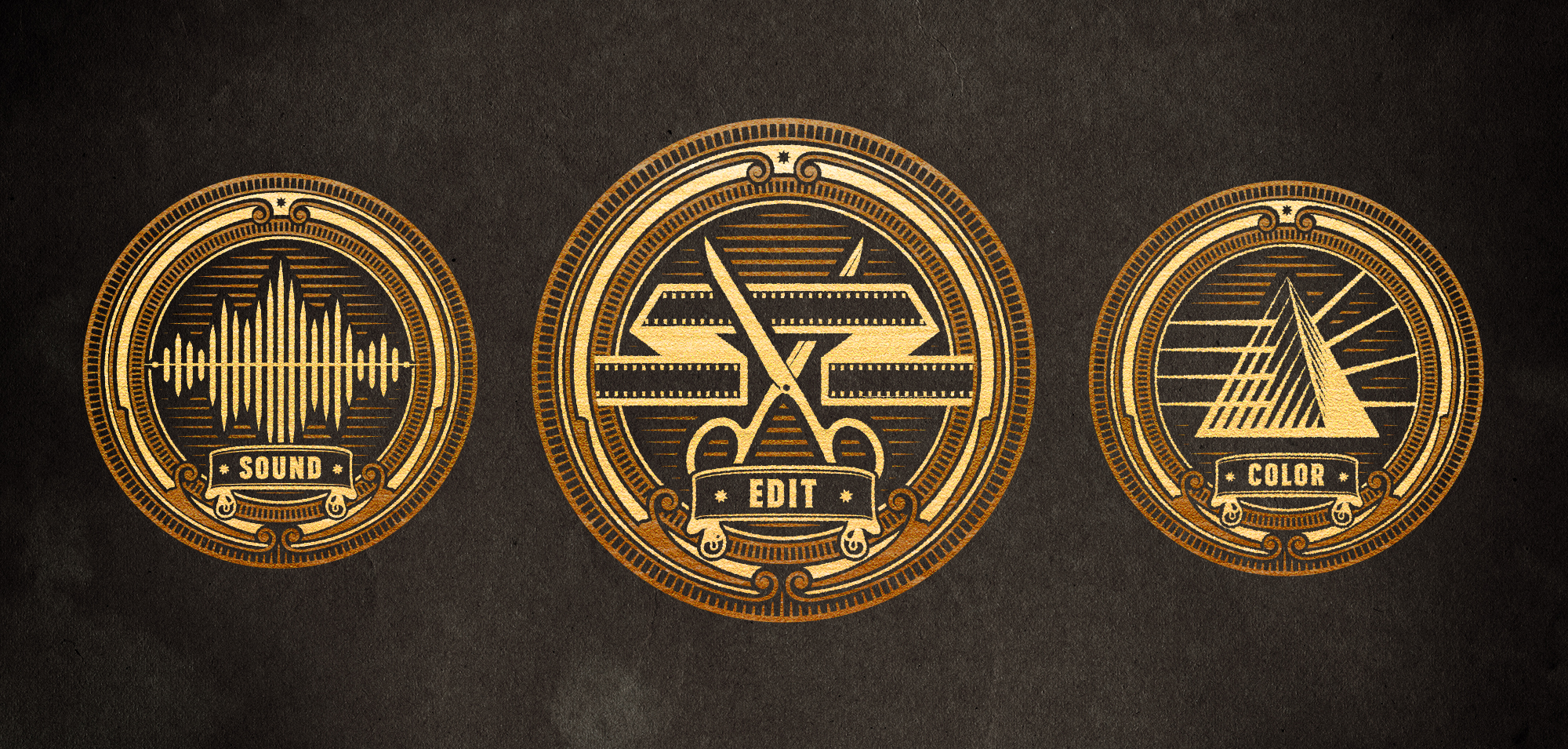 ---
Canyon Club Brand Identity

Client: Robson Resort Communities
Most likely this luxury member's only desert club is still being built, regardless of when you happen to be reading this. Working with the interior design firm from day one, this design system draws on the topography and colors of the surrounding landscape, while working to compliment the complex's modern tone.
One little fun note: the color palette is inspired by region's copper mining history, sourcing each of the brand's colors from copper's various natural patinas.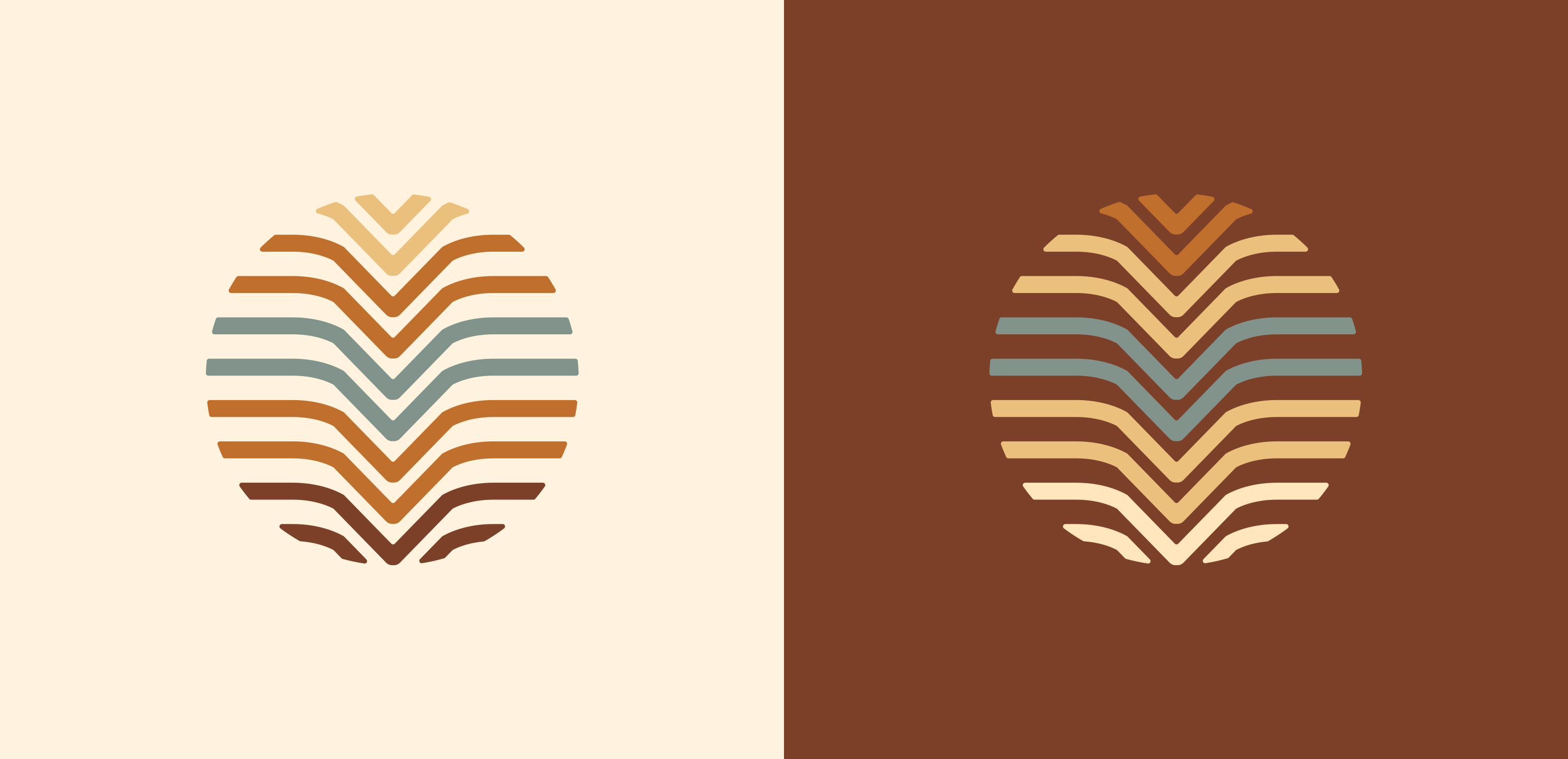 ---
Hunting Lodge Brand Identity

Client: Wild Prairie Hunting Chalet
How do you evoke the nostalgic hospitaly of a traditional lodge experience while equally selling a bespoke, luxury wilderness experience? This duck hunting lodge in remote Saskatuan was facing exactly this little challenge for their rebrand. Funky serif typography blends with an earthy color palette to soften an otherwise sophisticated aesthetic, bringing a warmth that extends through every piece of the brand. Custom enamal-ware, wool hunting shirts, local toiletries, and many other custom amenties elevate the guest experience without comprimising the down-to-earth hospitality that makes the Wild Prairie Hunting Chalet so incredibly special.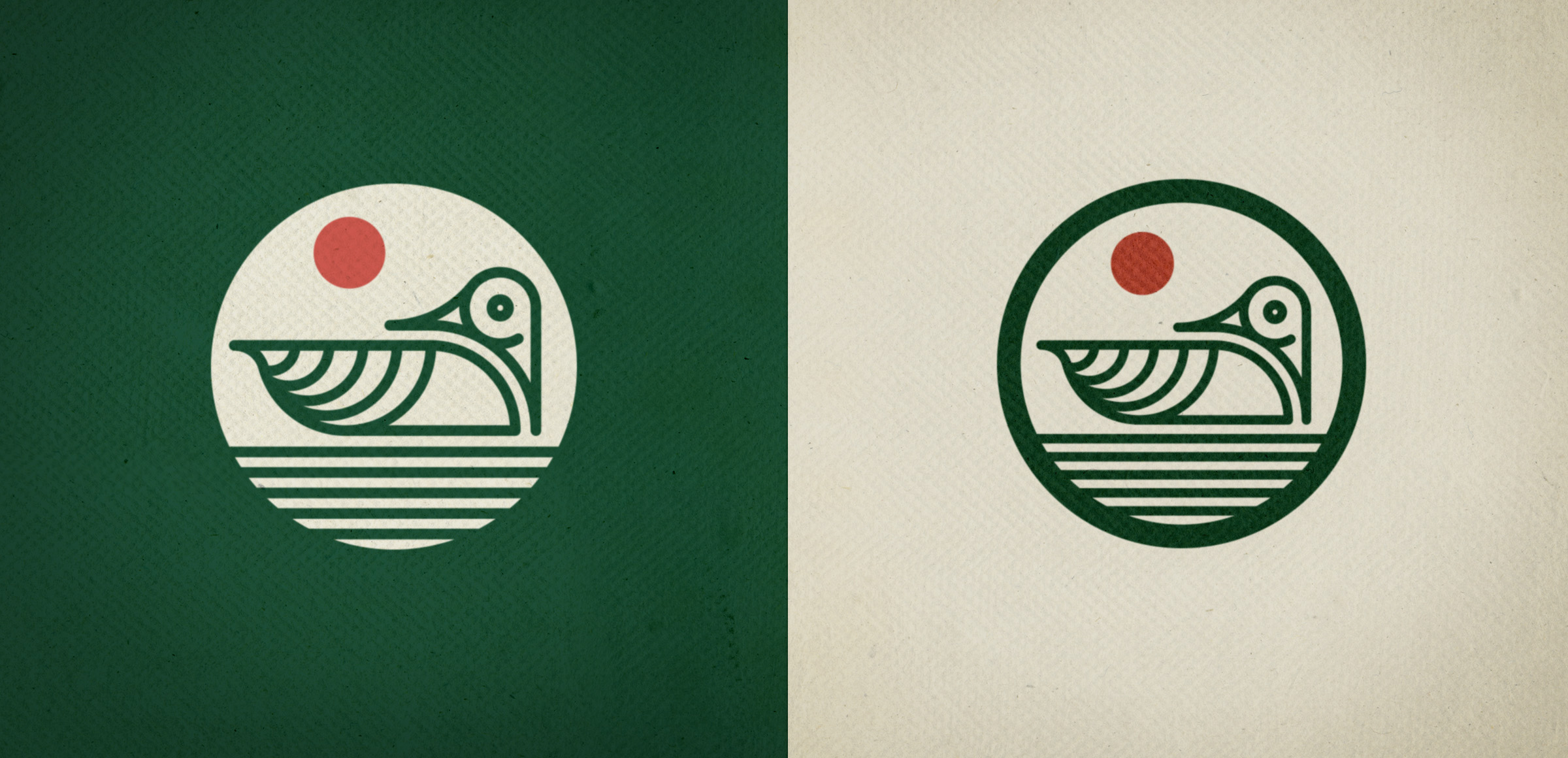 ---
Custom Mug Designs

Client: Boyte Creative
This is a collection of limited edition Emalco enamel mugs I designed for the production company, Boyte Creative. Each mug wraps up their fun, outdoors loving culture into a cleanly designed, conveniently beverage-shaped package. They also have a way of mysteriously disappearing from the office...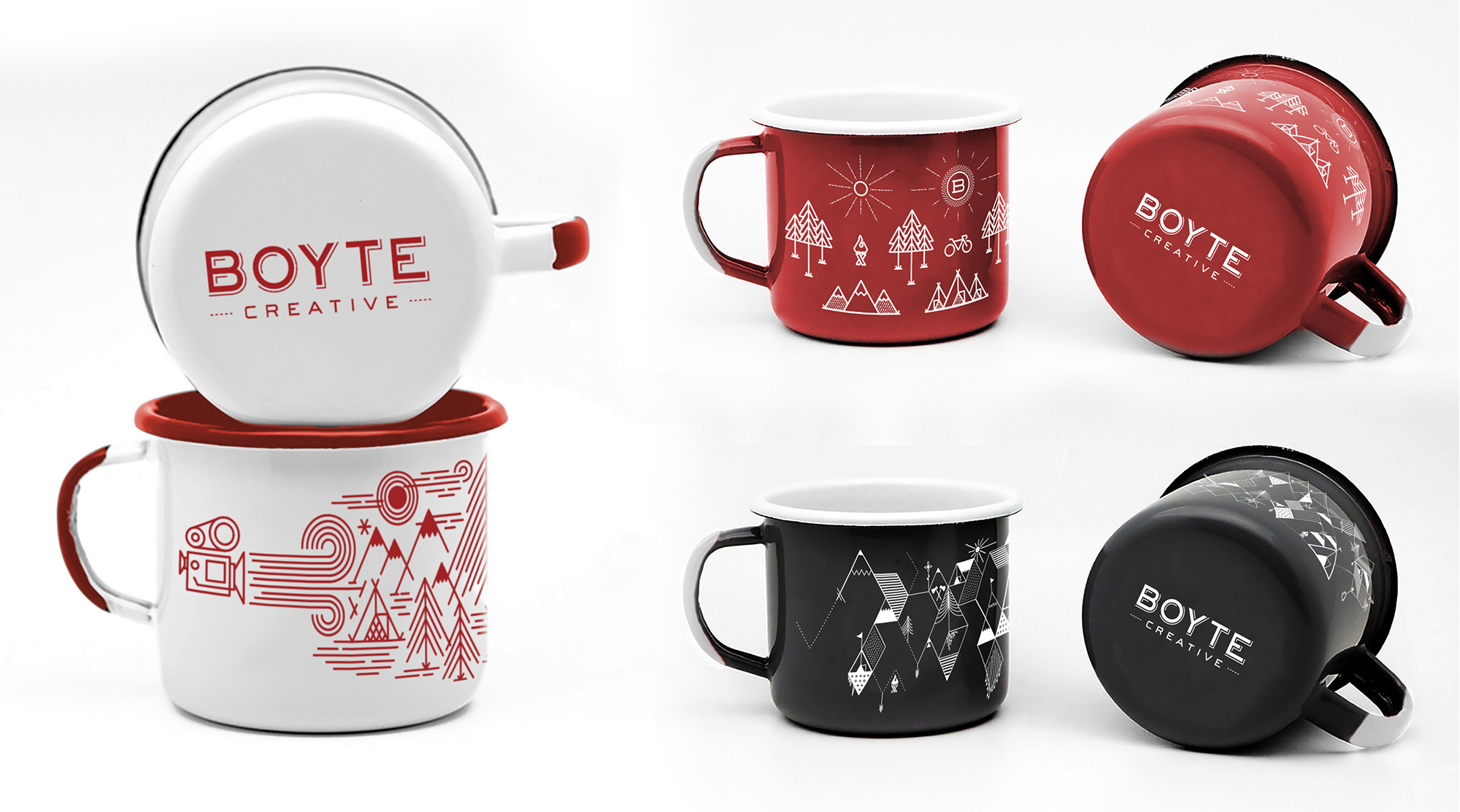 ---
BBQ Restaurant Identity Design

Client: Smokin' Okies (Now Rolling Smoke)
Here's a series of handcrafted marks for a local Denver restaurant, Smokin' Okies, that blend up their love for clean, old-fashioned barbeque with their deep-seeded hippie roots.


---
Hostel Logo Design

Client: El Sueño Hostel
Here's a mark I did for the La Paz-based hostel El Sueño, a posh, beach-side destination for surfers, backpackers, and waterfall hunters.


---
Go Break Bounderies Print Design

Client: Victory Motorcycles
Following a successful rebrand, Victory was in desperate need of an initiative to broaden their awareness and embody the energetic youthfulness of their brand. What followed was an Americana dècollage inspired series of disruptive ads that took the motorcycle industry by storm, drawing a new demographic into the brand and laying the foundation for a whole new face to the Harley dominated cruiser market.

In addition to print ads in out-of-category publications, murals in key dealerships helped tie in the initiative to the retail experience. CWs: Scott Johnson, Vince Van Bael


---
Album Cover & Release Poster Design

Client: Taylor Franklyn
Here's some album covers and design work I did for Taylor Franklyn's first studio release, "Dream Traveler,"
Following the release, Taylor landed a record contract and his career began to take off. All because of the design work I did for him. Obviously.
So when he set out to remix the entire album into club-ready tracks, he reached out to me to create something that reflected his maturing sound and projects an energy-loaded aesthetic consistent with the electric intensity of the record.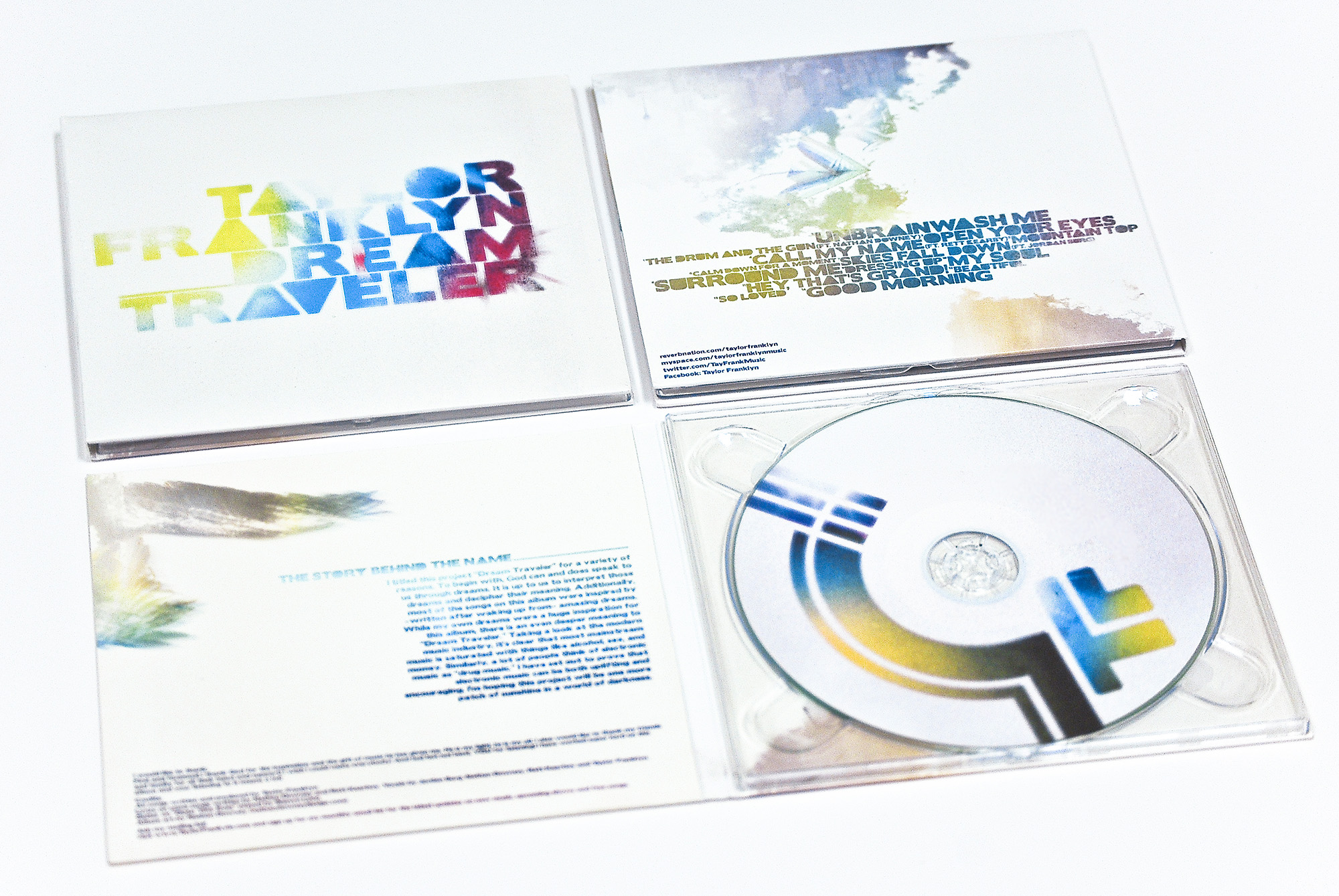 ---