Snowmass Tourism

In an industry plastered with photos of gorgeous landscapes and powder action shots, it's really difficult to get a second look.

As the largest ski resort with the most acres per person in Colorado, Snowmass is a place you can leave the noise behind and get in touch with a happier, more adventurous side of you. And there's a part of you that awakens when you leave the crowds for the solace of the wilderness.

Meet Your Outside Side puts a name and a face to this alternate dimension of you, combining sleek portraits with surreal collages to instantly transport consumers into the magical world of Snowmass.

Though campaign was executed across many mediums, including display, social, out of home, and experiential, the following selections sum up the core of what made the campain so successful— really, really successful, driving Snowmass to record levels of site traffic, visitors and lodging occupancy.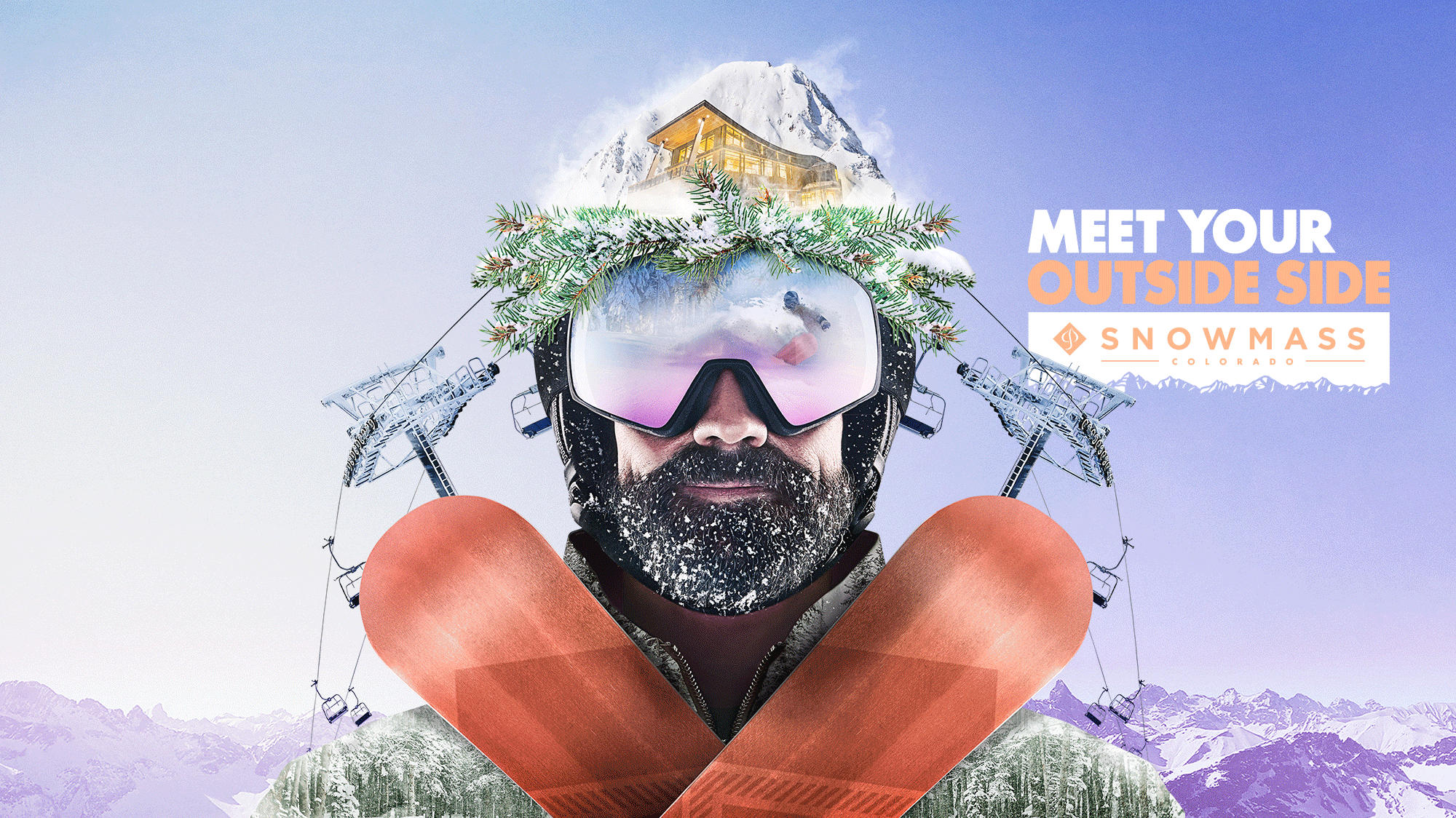 We also created a series of 6 videos for their social channels, each geared toward a different demographic, allowing us to target them with a tailored window into their perfect Snowmass day.



Ok I know it's just a display banner. But this scroll-triggered banner, which animated as the feed or page was scrolled, was ridiculously successful. And it's pretty cool (for a banner).